Jubilee House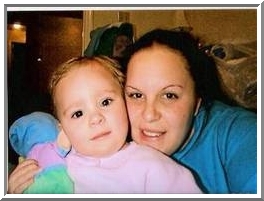 The Spirit of Jubilee House
It was the Jewish Custom in Old Testament times that every seventh year, debts were forgiven and slaves were set free. Jubilee House at King was founded on this spirit. Homeless families in recovery can start fresh to rebuild their lives, regardless of their history.
It is with this spirit of forgiveness & "setting free" that we welcome homeless women completing a treatment program and their children to live at Jubilee House.
Program Details
While residing at Jubilee House, participants pay only 30% of their income towards their rent (housing costs). Participants will work with a counselor to set and achieve their goals for a new way of life. The program provides a safe affordable environment where women in recovery can achieve goals and learn the skills for self-sufficiency while living independently in a drug-free environment. The program provides a window of opportunity for the families to have the time, support, counseling, and services needed to make the necessary life changes to become self-sufficient & to maintain long-term recovery and housing.
However, since the ultimate goal is permanent housing to end homelessness, we have shifted into a Housing First concept. This ensures those who left the program will have the tools & resources necessary to sustain permanent housing, recovery and self-sufficiency.
Each family must adhere to the program requirements during their stay, including abiding by the rules of the program, participation in an aftercare program, supportive services, protective payee program, and participation in life skills classes.
This program is about breaking the cycle of homelessness, chemical dependency, and beginning a new way of life.
Mission
The mission of Jubilee House at King is to provide a program of transitional housing to homeless women and families completing a drug & alcohol treatment program in a supportive environment, providing the opportunity for growth, accountability, and the beginning of a new way of life. The program provides housing & budget counseling and supportive services to empower the participants with the skills & disciplines necessary for long-term self-sufficiency.
History
Jubilee was established because many women leaving treatment without supportive services fell back into their addiction. This program provided the necessary transition time needed to assure that these women experienced success in recovery and obtain the needed education to become self-sufficient.
Jubilee House at King opened its doors in April 2000 as a long-term transitional housing facility for women and children who experienced homelessness who completed a residential treatment program for substance abuse.
---
Jubilee House Index