Shelter To Independent Living Program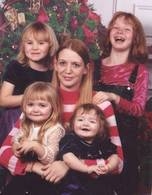 Overview
• STIL Program a National Model
The Shelter to Independent Living Program (STIL) helps families experiencing homelessness to find/maintain permanent housing and become self-sufficient through counseling, education and goal setting. Each year our counselor's help over 200 families experiencing homelessness to make difficult life-changing steps on their journey to self-sufficiency and moving back into the community.
The goals of the program are for clients:
to find safe, affordable housing;
to receive housing supportive services case management after entering housing to help them maintain leases & keep expenses paid on time;
to learn the needed skills to take charge of money, save for future goals, reduce debt and improve credit.
During the program,
clients will receive:
Education on rights & responsibilities as a tenant.
Budget counseling & protective payee services to help manage money.
Case management to help clients define individual goals for self-sufficiency & provide referrals when needed.
Program Mission

The mission of the Shelter to Independent Living Program is to mainstream homeless families and individuals back into permanent housing and the community through housing and budget counseling services. The program provides advocacy, education and accountability to empower the homeless population with the skills and disciplines necessary for self sufficiency and to prevent recidivism back into homelessness.
History
Tabor has rapidly re-housed families starting with the Shelter to Independent Living program which began as a pilot project in 1988 working with area churches to house and support two families experiencing homlessness. In 1990, Tabor applied for ESG funds to start the program in its current model, always housing families from shelters and the streets into permanent housing, helping them manage their money, and provide up to 12 months of intensive in home supportive services to prevent recidivism back into homelessness. Since inception we have housed thousands of homeless households.
---
STIL Index