Consumer Credit Counseling of Central PA
What is CCCS?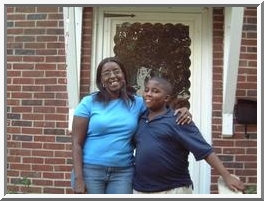 Tabor's Consumer Credit Counseling Service of Central Pennsylvania is your local non-profit community service agency dedicated to empowering our community and its families to take control of their finances through education and planning. Confidential consumer credit counseling, budgeting, debt reduction, credit report evaluation, and financial education programs led by professionals are available to all members of our community.
Consumer Credit Counseling Services of Central Pennsylvania was established by Tabor Community Services in 1988. We are a member agency of the National Foundation for Credit Counseling and are accredited by the Council on Accreditation.
We deliver these services through our trained and certified counselors. Committed to serving the best interests of our clients, counselors not only develop, when appropriate, a debt payment plan that creditors will accept; they also show clients how to establish & stick to budgets, to read and understand their credit report, and make wise financial choices in the future. CCCS of Central Pennsylvania has been successful in counseling area residents experiencing housing and financial difficulties for the past 40 years and we are proud to be part of a non-profit sector that helps clients learn how to help themselves.
A recent poll (June 2013) revealed that 57% of people are confused about the purpose of a budget, believing that it only serves to be restrictive, when really the opposite is true. People who budget have more money, due to smart spending choices, and are better able to focus their finances on things that matter to them. Gail Cunningham, spokesperson for the NFCC says, "Spending should be a reflection of a person's priorities, but without a plan, the priorities often get pushed aside in favor of the tyranny of the urgent."
---
CCCS Index
Overview